As the most professional outcall massage provider in London, we offer you 10 full body massage tips and tricks to provide the best massage experience to your partner. A good massage can relax the body, mind, and spirit. These sensual massage tips will help you give a more satisfying massage and a more delight experience to enjoy.
Make sure your partner is in a comfortable and relaxed position. Let your receiver lie in a comfortable bed and make sure the bed is suitable for you to work on too. You can provide a soft pillow to have his head relax on. Professional spas and massage parlours invest on massage beds while adding other amenities for a more relaxed ambience to the room. Play soft music to promote relaxation and better comfort.
Use soothing and relaxing essential oils with mild and gentle aroma. Essential oils aid in the smooth glide of your hands against your receiver's body. It reduces friction that may cause some pain on the process of body massage. It also helps in giving the appropriate pressure and glide of the hands when performing massage techniques. Mild and gentle aroma helps relax the senses and makes one feel more comfortable.
Use scented candles. In your effort to provide a more relaxing environment, you could try lighting scented candles. Lighting candles can relax the spirit and state of mind. Its scent has therapeutic effect that reduces stress and anxiety.
Adjust your room temperature. Your air conditioner should be adjusted to a comfortable room temperature. It should not be too cold that will make your receiver shiver nor too warm to make your receiver sweat. Maintain a nice and comfortable temperature that allows you to move around and your receiver to feel comfortable even with clothes off.
Begin your massage session from the back. A good starting point for a full body massage is at your receiver's back. Work up and down the back while taking note of your receiver's preference on the degree of pressure to apply. Have your receiver lie comfortably on their stomach on a massage table or comfortable bed. Use pillows to elevate any body parts if needed.
Apply variety of massage strokes. You can start with an up and down stroke then move on to a circular motion. Use larger circular strokes near the top of your receiver's back. Use smaller circular strokes near the hip area. This kind of massage stroke can be very relaxing for your recipient. Be cautious of bodily reactions though and be aware of signs of tenderness. You can ask your receiver if there is pain on certain areas.
Use varying pressure and speed. While on the process, you may use varying techniques that may change the speed and pressure of the massage you give. Use a gentle and firm touch, switching both from time to time. Be sensitive to areas that may cause pain with firm touch.
Keep your receiver relaxed even after the massage session. When the massage session finish, the receiver should be in a total relaxed state. Allow them to remain lying down a few more minutes after the massage session. Let them take a deep breath.
Re-hydrate after the massage. Massage promotes the release of toxins from the body. Let receiver drink plenty of water to aid in the flushing of bodily toxins after the body massage.
We suggest you and your partner a nice warm bath. The soothing effect of a warm bath can further promote an increased state of a relaxed mind and body. A ten minute warm bath before showering off is a good way to finish a massage session for a more comfortable and relaxing full body massage experience.
---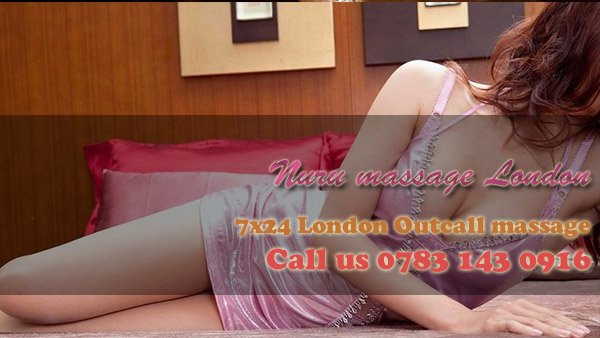 How those massage tips can help you!
If you want to view our massage services please go to <here>
To book a hot outcall massage with the stunning Asian girl in your hotel, contact our masseuse team now. We provide outcall massage service to Central London, Airports (Heathrow , City Airport, and Gatwick) hotel, open 24×7
/wp-content/uploads/2016/04/logo-2016.png
0
0
London Asian massage expert
/wp-content/uploads/2016/04/logo-2016.png
London Asian massage expert
2016-04-02 06:14:03
2016-04-24 12:38:01
How to Give a nice full body massage